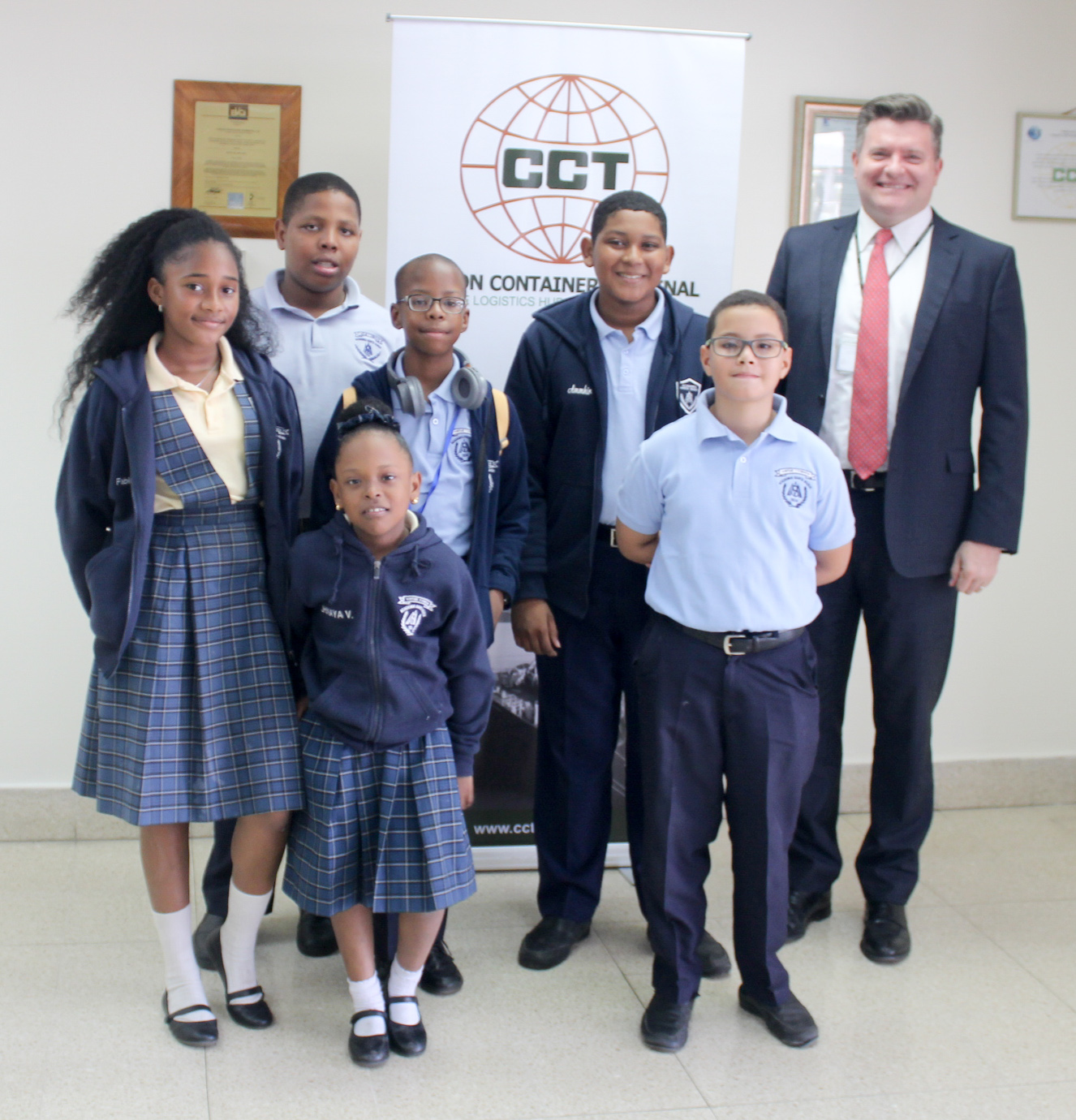 August 5th, 2019. Colon Container Terminal, S. A., made an economical contribution for the traveling expenses of members of the Music Band of the Saint Mary Academy of the Province of Colon, to participate at the Hispanic Heritage Parade of October 12th, at Brooklyn, New York.
Donación A La Banda De Música De La Academia Santa Maria
Agosto 5 de 2019. Colon Container Terminal, S.A., hizo entrega de un aporte a la Banda de Música de la Academia Santa María de la Provincia de Colón, con el fin de apoyar en los gastos de viaje de sus miembros, quienes fueron invitados a participar en el mes de octubre del Desfile de la Hispanidad que se celebra en la Ciudad de Brooklyn, Nueva York.