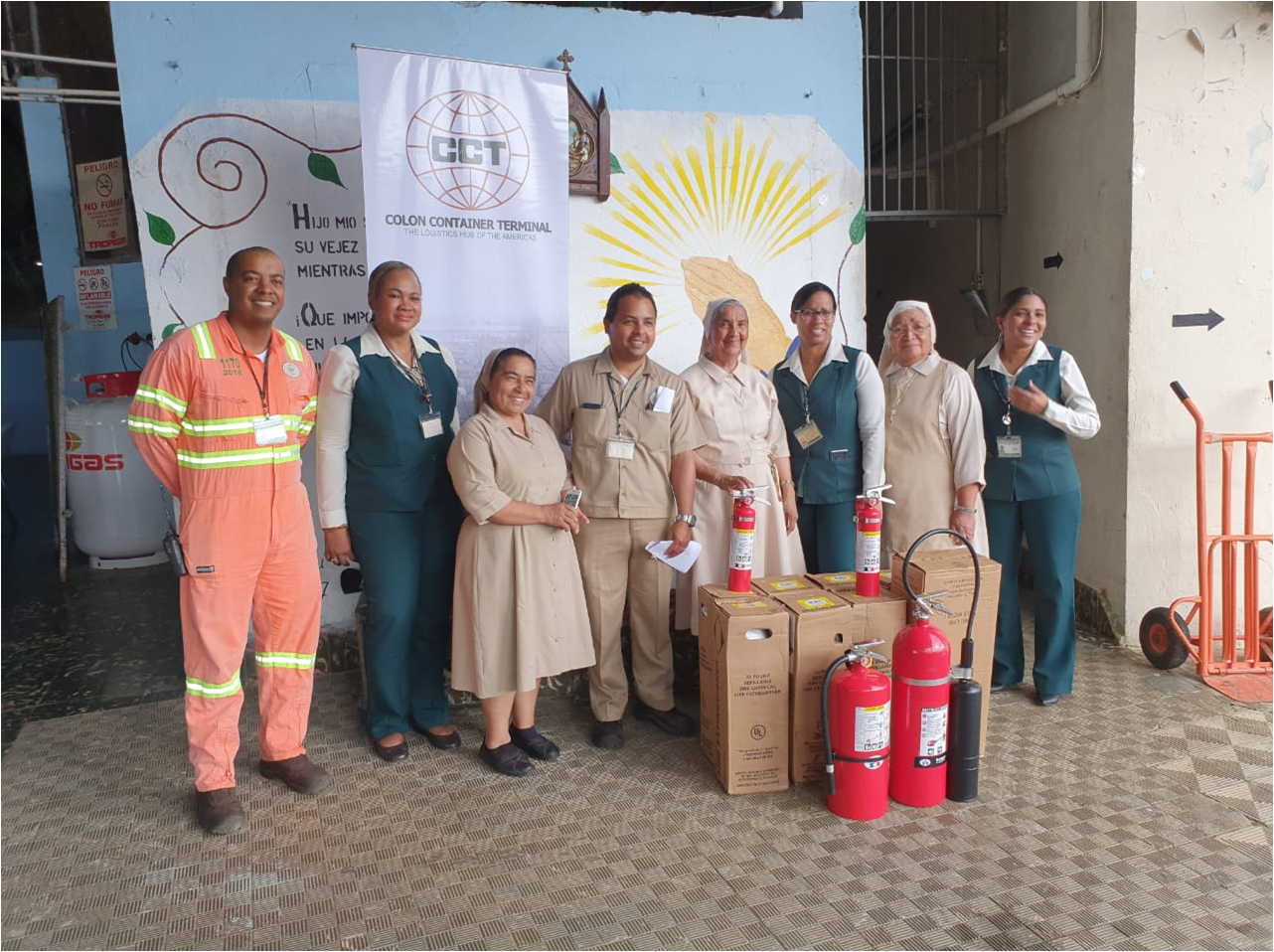 On October 10, 2019, Colon Container Termnal, S. A. (CCT) donated and installed twelve extinguishers to the nursing home, Hogar Santa Luisa de Marillac, at Puerto Pilon, Province of Colon.
Donación Al Asilo Hogar Santa Luisa De Marillac
El 10 de octubre de 2019, Colon Container Terminal, S. A (CCT) realizó la donación e instalación de doce extintores al asilo Hogar Santa Luisa de Marillac, el cual se dedica al cuidado de adultos mayores, ubicado en el Corregimiento de Puerto Pilón, provincia de Colón.